11th SONIC ARTS SUMMER ACADEMY – SONIC ARTS FESTIVAL
Playfulness
10-15 July 2018
Department of Music Studies – Faculty of Music & Audiovisual Arts
Lab for Electroacoustic Music Research and Applications [ΕΡΗΜΕΕ]
Ionian University, Corfu, Greece
Info and Applications: sonicarts.music.ionio.gr
Deadline for applications: 20 May 2018
Τhe official languages of the 11th SASA will be English and Greek.
Info: lotis [at] ionio [dot] gr
The International Sonic Arts Summer Academy (SASA) and the Sonic Arts Festival have been organized in various forms since 2004, culminating the annual actions of the Ionian University's Electroacoustic Music Laboratory in the island of Corfu, Greece. Throughout these years, the Academy and the Festival hosted celebrated musicians, artists and educators as well as inventive young artists with innovative action.
Our ambition was – and still remains – to combine contemporary sonic arts with today's technology, to experiment with new media and aesthetics, and to blend the academic model with the playful mood of improvisation. Hence, "Playfulness" became this year's title and motto. In this intensive creative framework, participants are invited to experiment and to create musical projects for the final concerts of the program with the help and cooperation of prominent teachers.
The Academy includes intensive workshops on electroacoustic composition, sonic interaction, multi-channel diffusion, music programming in Max and a major project in the UNESCO's World Heritage town of Corfu. The Festival includes daily concerts and pre-concert presentations. The workshops and the concerts will be hosted at the central hall of the Ionian Academy, the Polytechno Arts Centre and selected open spaces in the old town of Corfu.
The workshops are addressed to composers of instrumental, electroacoustic and mixed music, teachers, students of Music Departments, Schools and Conservatoires, as well as to any musician and artist who uses creatively the new media and music technology.
In 2018, after 3 years of absence, the Sonic Arts Summer Academy and the Sonic Arts Festival of the Ionian University's Music Department open their doors once again, celebrating the 70th anniversary of musique concrète and the 15th anniversary of the Electroacoustic Music Lab of the Ionian University. Under the aegis and the support of the Region of the Ionian Islands and the Ionian University, all of the workshops and concerts of the Academy and the Festival will be offered free of charge to a number of selected participants.
Participants will receive a certificate of attendance issued by the Ionian University.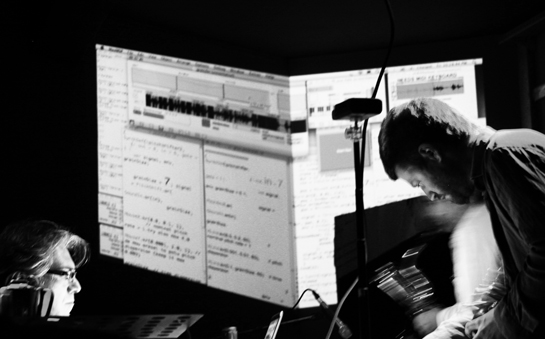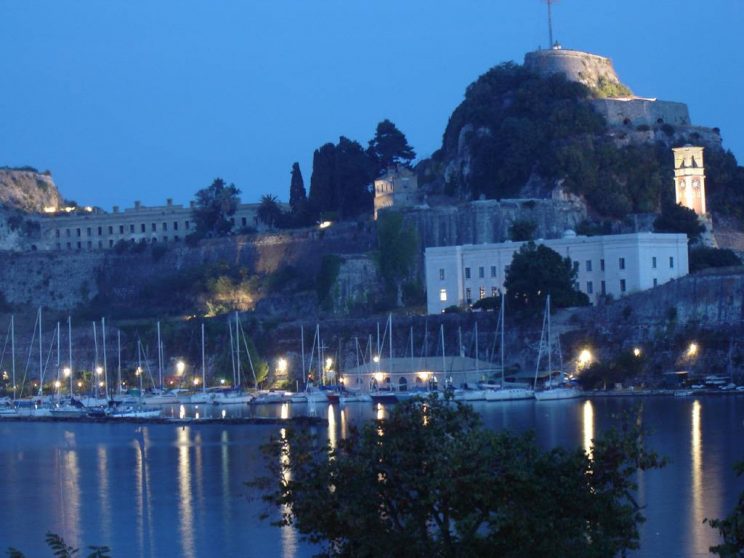 Special thanks to:
All the students – volunteers and particularly to Elina Kalampokini, Dimitrios Savva, Christos Poulias, Nikos Kanelakis, Baso Papageorgiou for their patience, persistence and good will

Cort Lippe, Peter Batchelor, Filippos Theoharidis, Fanis Maragkos, Dimitrios Savva, Andreas Mniestris, Apostolos Loufopoulos, Maximos Kaliakatsos, Konstantinos Tsioutas for their expertise

Antzela Reggi & Nancy Moisidou, for without them nothing would be feasible
Thanks to:
Christos Moraitis and Marilena Koskina for their support and recommendations
The Polytechno Arts Center (Nikos Massaras, Manthos Karras)
The staff and

colleagues of the Ionian University

Vaso Kavvadia and the Gallery of Corfu
Nikos Mpiskos, Morfoula Galopoulou and all the friends who offered their help voluntarily